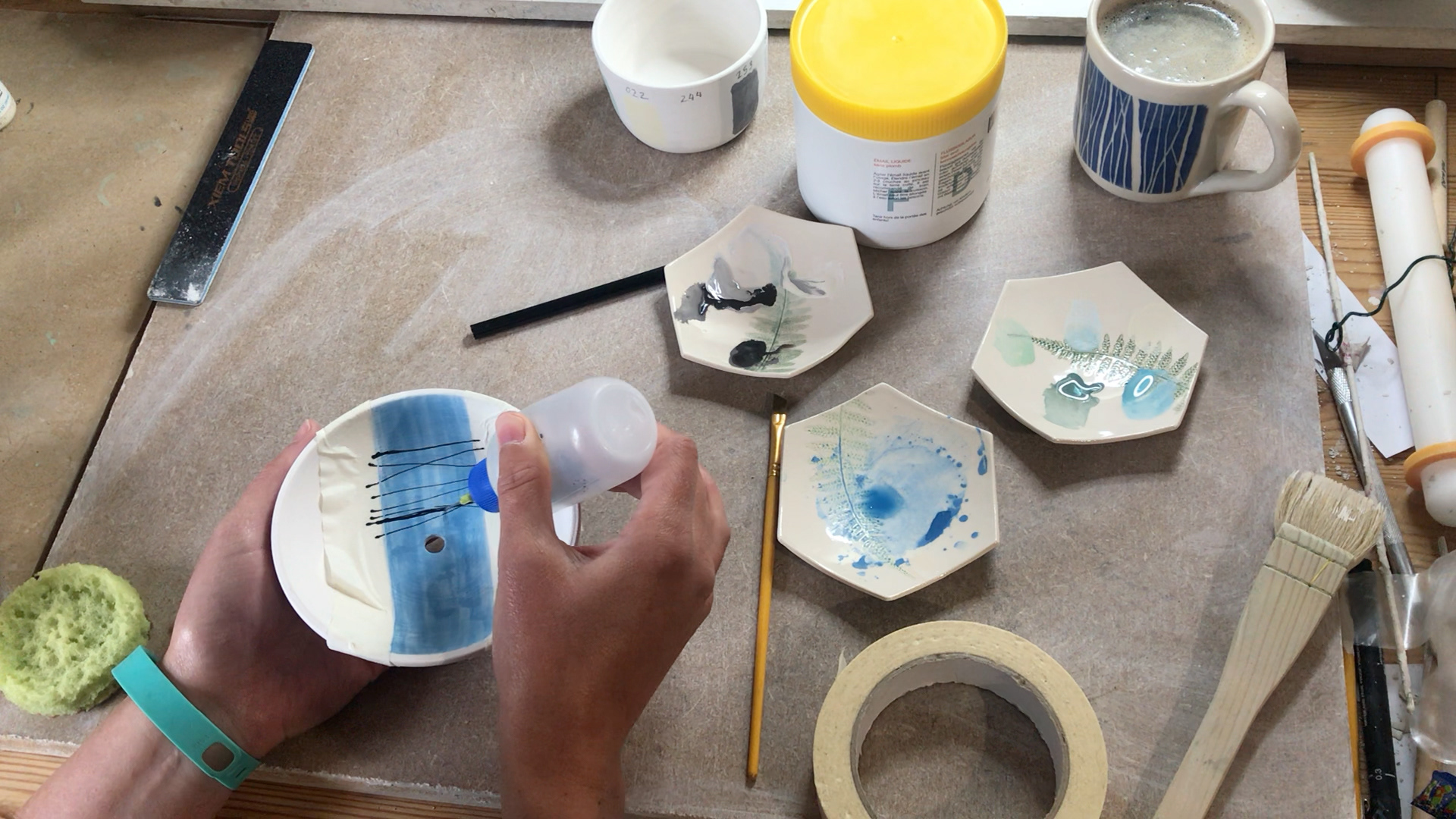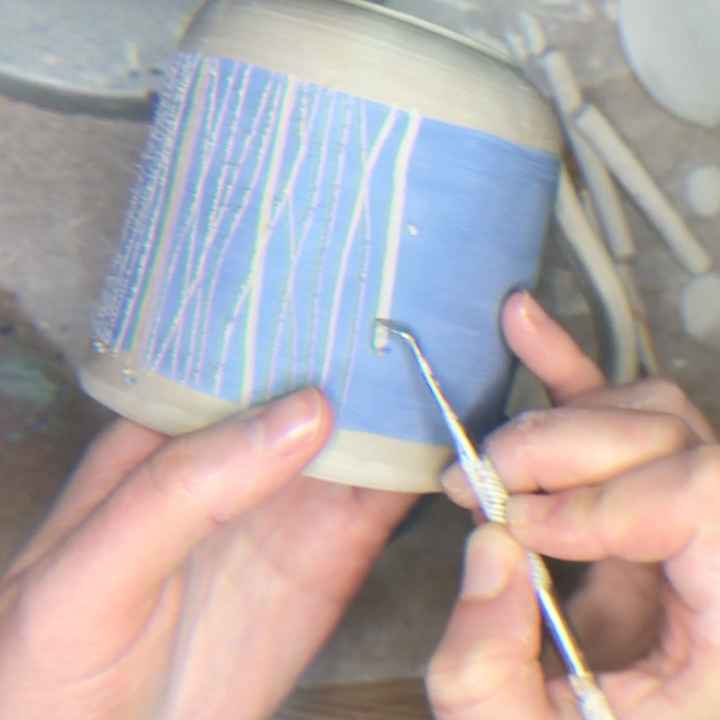 I design and make ceramic homeware from my small home studio in rural Perthshire. I have a small electric kiln where all my work is fired. 
Most of my work is either slip cast or wheel thrown. I make plaster moulds to cast liquid clay from a wooden original which I make on a lathe. 
Once each piece is made from clay it dries in my studio for around a week to make sure all the moisture has gone. They then go in the kiln for the first time to be bisque fired, around 30 hours later I can open it up and decorate and glaze the pieces. After a final glaze firing they're ready! 
I take inspiration from the mountains and nature, particularly Scottish and Alpine landscapes
These photographs of my making process don't look quite as messy as it seems in real life! I love working with clay, it teaches me something new every day and nothing beats the excitement of opening the kiln after a firing.